Frankly… It seems like Jon is just getting us to do his chores. Well, not just frankly. Honestly, It seems like Jon is just getting us to do his chores. I seem to remember several other competitions like this… Fighting off an Invading Force = Jon Chore. Cleaning out the Sidekick room in the first LGS = Jon Chore. Killing space mice = Jon Chore.
Thanks Jon. Glad to know I can do your chores.
So, I had to build a better mouse trap… My mouse trap is usually a thermal detonator and a will to blow things up.
"Erifia!" Becca yelled as she came running up to me…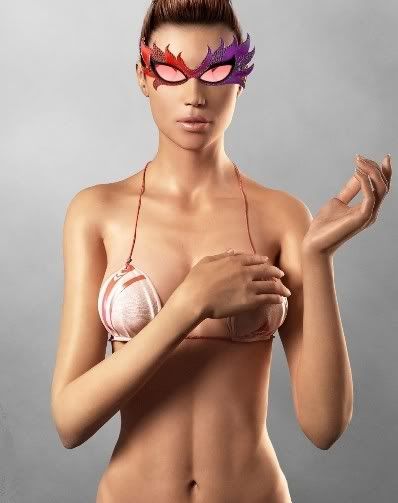 "Becca did you change your hair?"
"I don't know."
"Your clothes?" I asked.
"I don't know."
Maybe it was a new mask… I don't know… Oh God, now I'm doing it.
"Becca why are you all dressed… Up? Or Down… Why are you wearing a bikini?"
"Like, I want to see Garth and Hub… They are handsome men…I would be Hub's Jasmine any day of the week."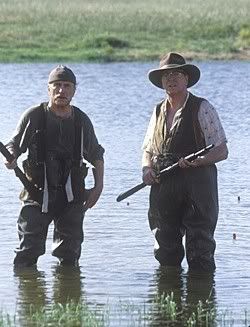 "Fine… Maybe you can come… Help me think…" I started laughing and she put her hand on her hip, "Don't matter if I can't think," she said, "You know I look good." She snapped her fingers and walked out.
~*~
Becca the Magnificent was incorrigible. She walked up to Garth and Hub, and their Nephew, they were sitting on the porch with guns. I often wonder why they always carry guns, but I imagine the Space Rats were large.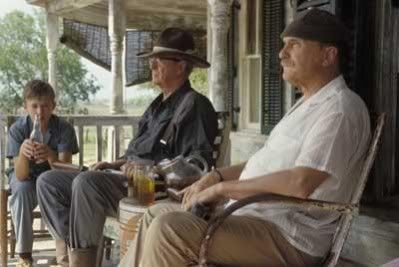 "Hey Hub," she said, while he sipped on a glass of lemonade.
"Yup," he said in a low drawl, then he spit a little in a can.
"I'll be your Jasmine…"
"Nope," he said frankly, and Becca's eyes started to water. That was a good come on line… She ran inside…
"Hey Erifia," Hub said, as he spit into a can, "Better go save her… There are R.O.U.S. in there."
I picked up my C.E.L.L. Com, and I dialed a friend's number, I got his answering machine… I left him a short, brief message.
~*~
R.O.U.S.s That's not good. That's not good at all. I had to come up with a plan. I went into the ship and grabbed myself a fishing pole, and a hook. Sometimes, the classics you can't beat.
I went up the stairs, I didn't see any signs of R.O.U.S.s Up stairs at all. They probably can't climb stairs. They are big fat little things. They can barely move at all… No bother.
I looked down. There was Becca… Sitting there with a platter of cheese. (Cheese in an old persons home? I thought they preferred Prunes) And a shirt on… She must have been really distraught.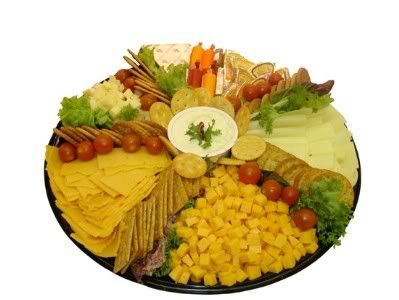 She grabbed a piece, brought it towards her mouth, and a R.O.U.S. Leapt across and grabbed the cheese, she went to bite, and I heard her teeth touch. She growled, then said, "Ooo, Cheese." And she grabbed another piece and the same thing happened.
I don't know (I need to stop saying that) if she noticed the R.O.U.S.s stealing her cheese, or if she just thought she didn't grab a chunk of cheese to begin with.
I hooked a slice of Swiss cheese, and I let it lay on the platter.
Soon enough she grabbed it, I waited with bated breath. There was a R.O.U.S. ready to jump for it. I knelt back, feet against the banister, and I felt a tug, and I started reeling it in.
I caught one, I used the classic trick to do it! For the win! For the win!
"AAAAHHHHHHH MYYYYY MOOOOUUUTHHHH!!!!"
Ooops.
Then the tension on my line loosened and there was a man standing there, not just any man, but my friend.
"Forget about Jasmine," Becca said pulling the hook out of her mouth, "I'll be your buttercup."
"Erifia!" He shouted, "Behind you!" I pulled out my light saber and I swung into the R.O.U.S. coming at my back, so they can come up stairs.
Needless to say, my old sword fighting instructor and I made short work of the R.O.U.S.s in the Secondhand Old Gladiators Home. One need not build a better mousetrap I guess, one just need find really big rats and beat them down with sabers and swords.
"Yes," He said to Becca, taking her hand and pulled her to him in an embrace, "You can be my Buttercup, if I can be your Wesley."
They walked into the sunset and then they kissed.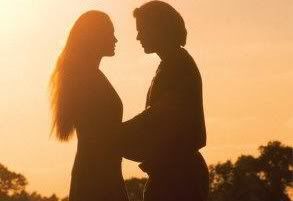 I went out on the porch with Garth and Hub, they handed me a glass of Lemonade and I had their nephew fetch me my sniper rifle.
A man in a car pulled up, "Hey today I want to sell you…"
"Go ahead," Garth said, "Have at it Blue."
I raised my gun…
Hugs and Kisses,
Erifia Apoc
PS. 2… Shoot me. Please.